Mortgage Blog
Mortgage It Right!
October 2016 Qualification Rate Imposed by Canadian Government
October 4, 2016 | Posted by: Kelleway Mortgage Architects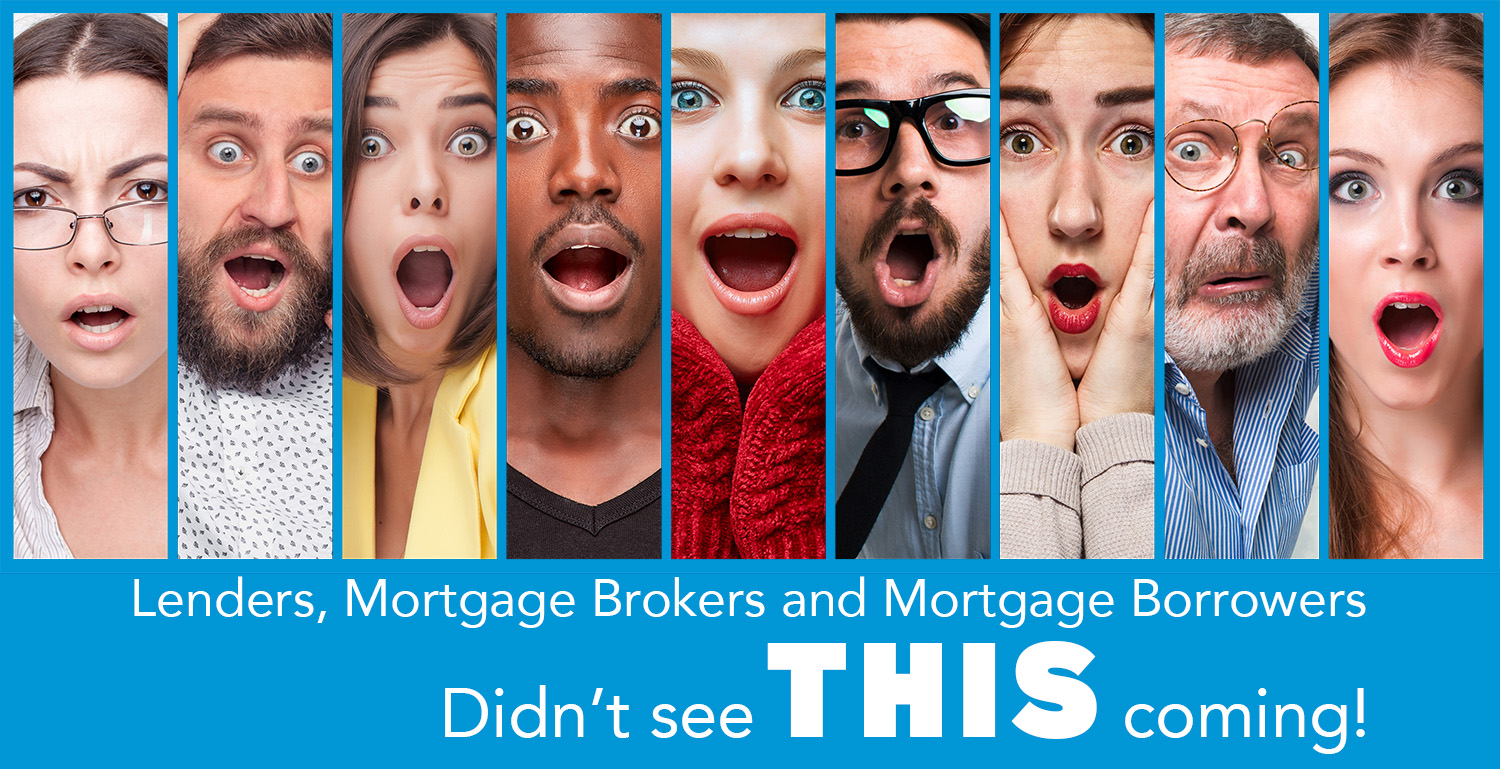 Monday, October 3, 2016
Finance Minister Bill Morneau announced some new changes that will affect the mortgage industry.

Monday, October 17, 2016
New qualification rate goes into effect and it will apply to ALL new insured mortgages – NOT JUST those with variable rate mortgages or mortgages with less than 20% down payment. Be aware that lenders (including the Big 6 Banks) may start imposing this new regulation days earlier than October 17!

Wednesday, November 30, 2016
Range of mortgage product choices will significantly narrow due to government imposed restrictions on insurance for low-ratio mortgages.

The new regulations could affect both buyers making new real estate purchasers and existing home owners seeking renewals or refinancing.

Therefore, CALL me to discuss your mortgage options if:

1) Your current mortgage rate on a 5 year fixed mortgage is less than 4.64%

2) You have been "pre-approved" by a lender to purchase within a price range that would require the equivalent of a 5 year fixed mortgage rate of less than 4.65%. You may need to re-qualify to purchase within that same price range!

3) You have less than 20% down payment (or equity) in your property. You may now be outside the 100% government-backed default insured regulations on your mortgage.

4) The combined total of your home-carrying costs that includes mortgage payments, heat and taxes is greater than 39% of your household income.

5) Your total debt service (including both home-carrying costs and other debt payments) is greater than 44% of your household income.

6) You have a default insured mortgage that has one or more of the following characteristics
- has an amortization period greater than 25 years
- the property purchase price was greater than $1-million
- you and/or other buyers of the property have credit scores of 600
- the purchased property is not owner-occupied


Why is this Happening Now?

The federal government is imposing these new regulations in response to concerns of housing market instability. Over-heated property purchase prices, primarily in the Vancouver and Toronto markets, in relation to the burden of household debt that Canadians are carrying, and the downturn in the oil market have spurred on these concerns.

Through "government-sponsored securitization programs" offered via CMHC, Genworth and Canada Guaranty, the Canadian government appears to have exceeded its comfort zone for continuing to cover 100% of the cost of an insured mortgage in event of a default. This lending practice to insure against default is apparently out-of-step internationally. The Canadian government now wants lenders, such as banks, to share the risk of mortgages in default.

The most significant mechanism the government is imposing on lenders is to regulate them to include a "stress-test" within their lending criteria by qualifying borrowers at a higher rate of interest (e.g., 4.64% on a 5-year fixed term) even if the borrowers are approved for a loan at a lower mortgage rate. Hence, the "stress-test" is meant to protect borrowers from buying properties that they cannot afford in the event that mortgage interest rates increase up to, or beyond, a stated benchmark rate.

Other lesser mechanisms being imposed to restrict lending and cool the mortgage/housing market include: 1) reporting to CRA any tax-exempt income from capital gains on properties sold during the tax year, 2) closing the loopholes of capital gain exemptions for non-resident sellers, and 3) more prudent lending practices by lenders.

Limiting government-back securitization and raising the lending qualification criteria is expected to shrink the range of mortgage products offered in the market– especially those offered by non-deposit-taking lenders such as monolines. Monolines bulk insure all their mortgages to better manage their capital and- without the same securitized backing available from government - they may be forced to sell off some of their portfolio. Less portfolios under management may equal less choice of mortgage product offered.

The outcome from the Finance Minister's announcement will affect both borrowers and lenders, especially monoline lenders. Borrowers may find it more difficult to qualify for loans to purchase or refinance residential properties. The lenders in turn may need to take on more risk, and for that, lenders could potentially raise mortgage rates offered to home buyers and shrink the choice of mortgage products available. The government is hoping that short term pain will increase long term gain brought about by increasing stability in the housing market.



What's the Next Step for You?
1) Keep us in mind and on hand in case anyone you know runs into the same sort of situaltion.
2) Share this post with your friends and family because you never know when the info could come in handy.
3) Call or Email Us just to connect and get started talking about your plans. (see below)
4) Sign Up for Glen's Perspective newsletter > Click here
Glen Kelleway, BSc, AMP, Senior Mortgage Planner & Owner

If you would like us to contact you by phone or email, please click Contact Us Kelleway Mortgage Architects will get back to you within one business day.

Phone: 604-476-0053
604-476-0053
Toll Free within North America: 1-866-476-0053
1-866-476-0053 FREE

Email: glen@mtgitright.com
(The first time you use this email address, please call first to validate yours. Otherwise, our SPAM filters will block your email and we will not see it.)

Join us on Facebook: > Click here
Send us a comment or question, we'd be happy to hear from you! Or call 604 476 0053 or 1 866 476 0053